The Reusable Beeswax Wrap that Breathes
Abeego picks up where the peel leaves off. Our beeswax wrap protects food from air and moisture and lets it breathe just like nature's lemon peel, onion skin and cheese rind. Keep Food Alive.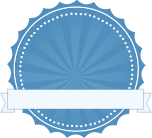 1,364
Certified reviews
Powered by YOTPO
Be a Kitchen Hero! Save the food.
Savor every last bite and end food waste one wrap at a time.
THE ABEEGO PROMISE
We Save the Day. If we don't? We'll Save the Day.